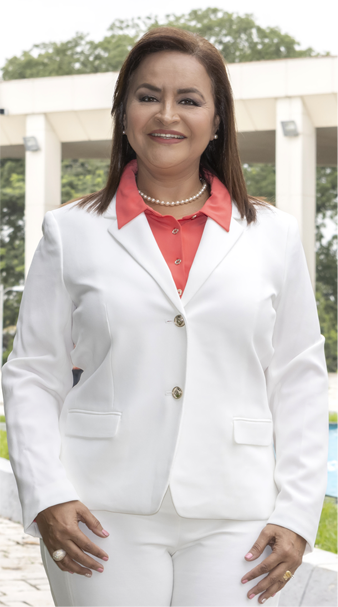 Teamwork, professionalism, and the love that we put into our academic, research, and polytechnic management work will always lead us to the path of institutional success as agents responsible for change. It is a great honor to support the management of FADCOM as its dean and take on the challenge of continuing to grow together as a faculty of our prestigious alma mater, ESPOL. Always at your command. Nayeth Solórzano, PhD. Doyenne Faculty of Art, Design and Audiovisual Communication.
Nayeth Solórzano, PhD.
Decana
Facultad de Arte, Diseño y Comunicación Audiovisual.